PAGE VIEW : 12,386
Product Information :

Name :
AMGP-01S Oil Lubrication Pump
Category :
เครื่องจักร, อุปกรณ์เกี่ยวกับเครื่องจักร, เครื่องมือกล
Sub - Category :
93 ปั๊มน้ำม้นหล่อลื่น
Product Type :
เครื่องมือ, เครื่องจักรและอุปกรณ์
สินค้า, ผลิตภัณฑ์
Short Description :
AMGP-01S Division : Auto Oil Pump TYPE : AMGP-01S AMGP-01SF



Product Detail :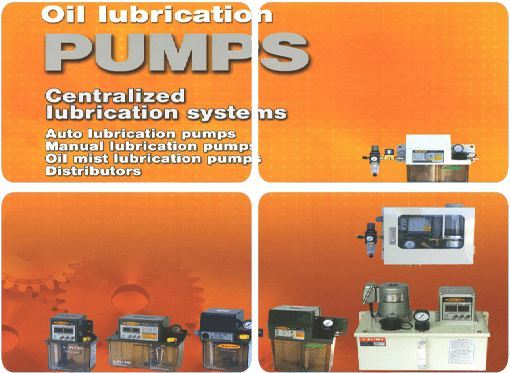 AMGP-01S
Automatic Oil Lubrication Pump
AMGP-01S series pump lubricates intermittently the oil by analog timer installed inside the pump with resistive distributor(DB type).

This type is applied analog control system and by turning left and right directions, it can easily control the interval and discharge volume.

Because the LED lamp plate is fitted in front of the pump, it is suitable to check the operation conditions and the trouble.

This pump has a terminal to contact outside controller to alarm the oil shortage(option)

As the pump is installed feed button switch inside of pump, it is easy to remove the air and to operate by manual.

This pump is mainly used machine tools, printing, foods, fabrics, injection machine, press and various industrial machine.